commercial cleaning services
01.

Supportive office cleaning. This cleaning service is usually carried out regularly, by agreement with the client.

02.

General cleaning of offices and public spaces. Provides for the implementation of all tasks necessary to bring the premises in perfect condition.

03.

Cleaning of offices after remodeling. In addition to standard activities, this service provides for: dismantling and removal of all unnecessary structures, removal of paint, plaster, cement and other building materials residues, elimination of building dust, internal cleaning of furniture, office equipment and devices.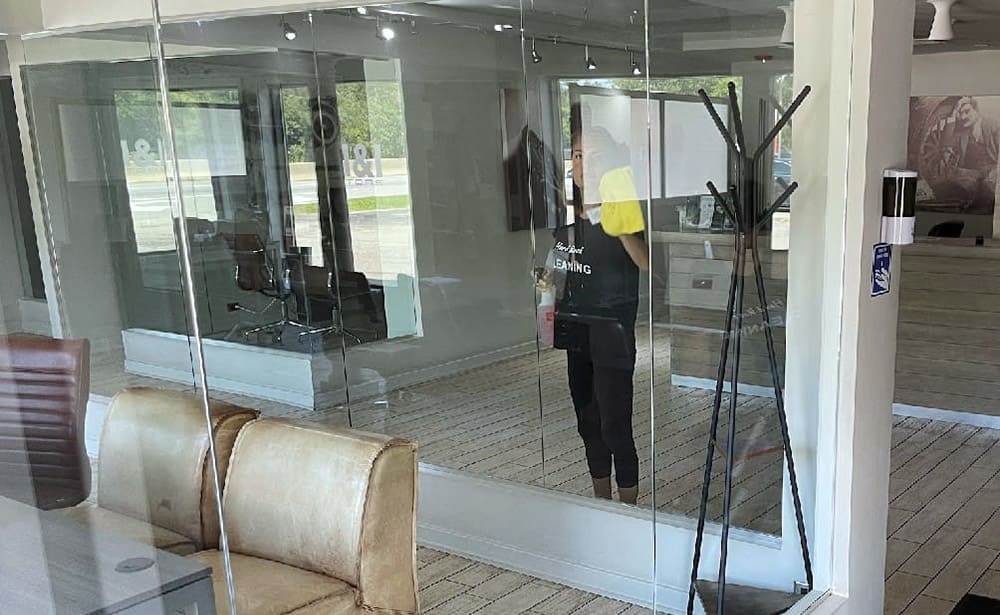 Would you like to clean your office? Let's discuss it and make a preliminary calculation of the cost